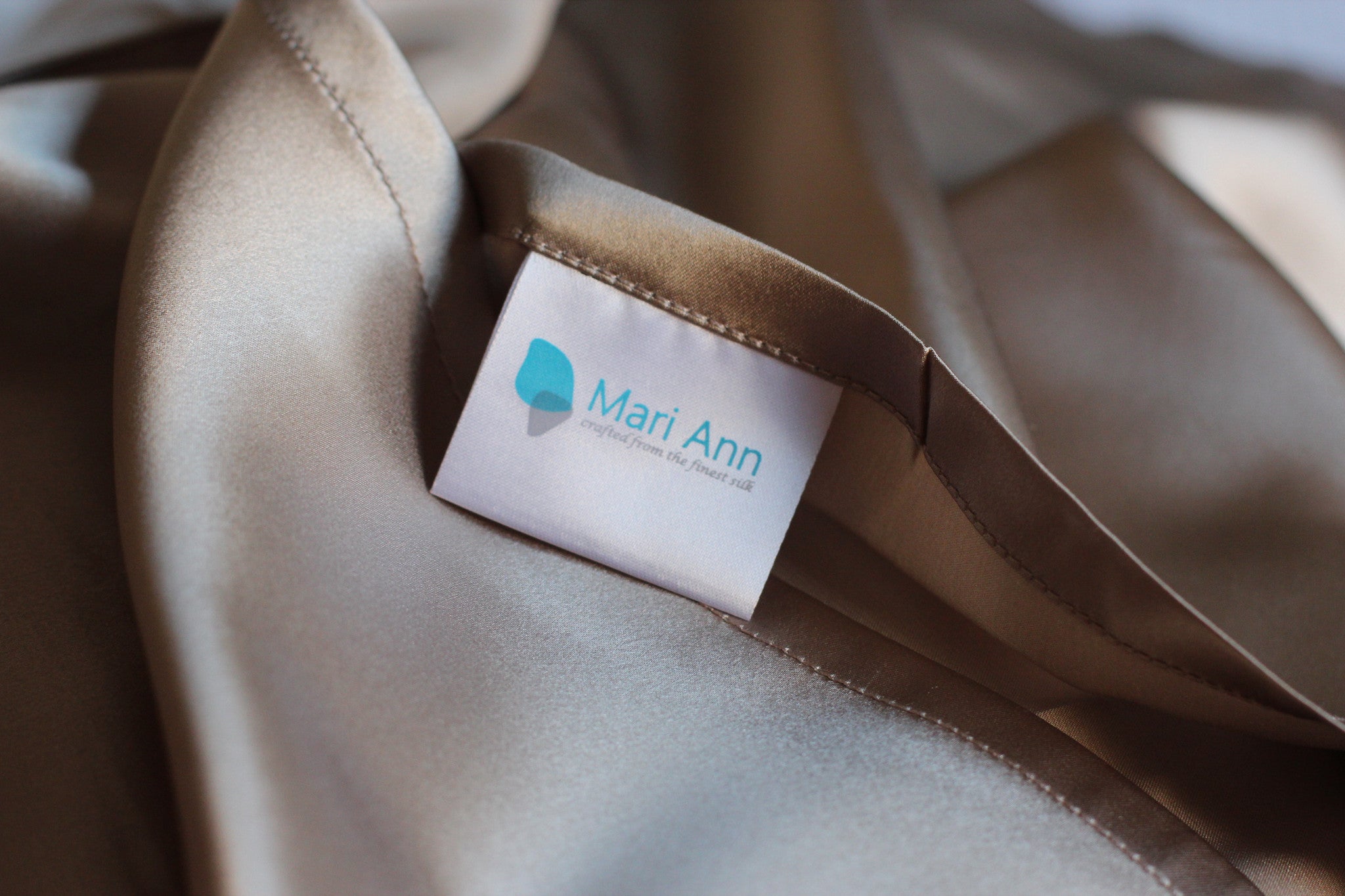 Keeping everything smooth...
It is no longer a secret that sleeping with charmeuse silk is great for skin and hair. The smoothness of silk lets your skin rest easily on it and it will not pull your skin or wick away moistures like cotton does. Sleeping on a silk pillowcase is a great way to prevent crow-line around your eyes while maintaining the natural balance of your skin. When you wake up in the morning, your skin will still retain its natural moisture and whatever moisturizer that you have put on the night before.
Because most of the silk consist of fibroin, a protein structure with 18 amino acids, it is very gentle and natural for your skin. The amino acids also nourish your skin. There is cellular albumen in the protein structure that helps speed up the metabolic mechanism in your skin, helping your skin rejuvenate while you sleep.
The smoothness and nourishing property of charmeuse silk also smooth hair and creates luster and shine. You will find your hair to be less frizzy, stays in place better and less chance of waking up with bed hair. Sleeping with silk also saves you less trip to the salon if you happen to frequent the salon to help maintain your hair style.